SHRUBS AND CONIFERS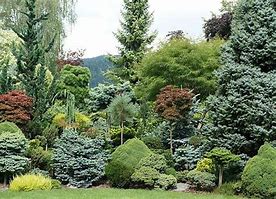 Here at Whitehaven Garden Centre there is a wide range of Shrubs and Conifers available all year round from the workhorses of the garden such as Euonymus through to the more unusual such as Corylopsis. Our range changes through the seasons and we always recommend that you visit at least once during each season in order to get all year round interest in your garden.
The shrub area is well organised in alphabetical order making it easy to find what you are looking for, plus there is a range of display tables showing the best of the 'in season' shrubs. Our staff are always on hand to give advice, whether its a full border design or information on a specific plant.
Our shrubs are all displayed outside with no protection and are sourced from nurseries in the north of England or Scotland so you know they will be well used to our weather. Delivery is available within the local area should you get carried away!!
PERENNIALS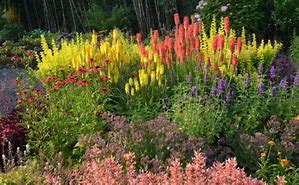 Perennials feature a lot at Whitehaven Garden Centre (Nicky, one of the owners, is a HUGE perennial fan!!). We offer a wide range of species, including many unusual ones, in a variety of sizes from small up to larger, more established plants so theres something to suit every budget.
A big emphasis is on offering species that are wildlife friendly, many are marked with a 'Bee' symbol to denote they are good for pollinators.
As well as flowering perennials theres also a wide choice of alpines and grasses available seasonally.
ORNAMENTAL TREES AND HEDGING
Trees are definitely enjoying a resurgence in popularity and we have an extensive range available all year round. Emphasis is on trees suitable for smaller spaces and on trees that have more than 1 season of interest.
Species available include Prunus (Ornamental Cherry), Sorbus (Rowans), Malus (Crab Apples), Betula (Birch) plus many more.
Stakes and ties are available and best of also is DELIVERY within the local area, so no need to worry about trying to cram your new tree into your car. For a small fee we also offer a tree planting service at certain times of the year (please enquire when you purchase your tree).
Hedging is available potted all year in limited numbers and includes species such as Laurel, Beech, Hawthorn, Leylandii and Privet. During late winter bare rooted hedging plants are available in larger quantities and a wider range is available, especially more native species such as Field Maple, Elder and Viburnum (Guelder Rose).
Bare rooted hedging does need to be ordered in advance so please ask in the shop for details.
FRUIT TREES AND BUSHES
With one of the owners having spent 14 years working on a commercial fruit orchard in his past, fruit trees are a big feature here at Whitehaven Garden Centre.
Whether you looking for a mini orchard or a single fruit tree in a pot on the patio we have something to suit. The new stock of fruit trees is available from March onwards with regular top ups through out the summer.
We offer over 20 varieties of Apple tree alongside Pears, Plums, Cherries and Damsons. If you are looking for a particular variety come and have a chat as we will do our best to find it for you.
We do only sell varieties that are suitable for growing in the north so you can buy with confidence that it will thrive in our climate. We can offer free advice on pollination, pruning and harvesting when you buy your fruit tree.
We have a good selection of soft fruit bushes available all year round including Raspberries, Strawberries, Gooseberries, Currants, Blueberries and others.
SEASONAL EXTRAS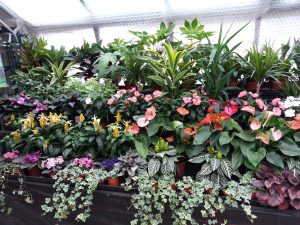 Through out the year there is a range of different stock available depending on the season so there is always something new and interesting.
This includes things such as seed potatoes, spring and summer bulbs, herbs, houseplants, pond plants, winter and summer vegetable plants plus many more.
Keep an eye on the website or Facebook for updates on what is arriving.
ALL THE DRY BITS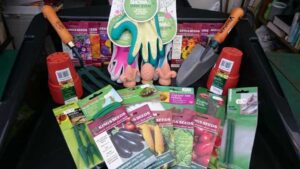 As well as our huge range of plants here at Whitehaven Garden Centre we also sell a wide range of goods to help you look after your plants.
In the Greenhouse you will find a good selection of fertilisers, pesticides and weedkillers as well as tools, pots and many other sundries.
We have a wide choice of netting and fabrics that are sold by the metre off the roll and are cut to your specifications.
We are proud stockists of Kings Seeds and offer a wide range of both vegetable and flowers seeds.
Outside we have lots of different composts and gravels and there is always someone on hand to help load up your car or we offer free delivery twice a week within the local area.
So whether you have a plant in need of repotting, a lawn in need of some care or just a general plant issue pop in and we will do our best to provide you with the correct care.
THE FINISHING TOUCHES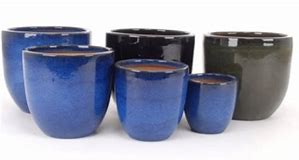 To compliment your plants we have a wide choice of glazed and terracotta pots in many different sizes and colours. All our pots are frost resistant and we offer a planting service as well.
We also stock a huge choice of stone statues, benches, plaques and bird baths. Everything from the funny and quirky to the elegant and sculptural. We are also proud stockists of Charles Taylor Wooden Furniture.
Traditionally designed and hand crafted in the UK our range of sturdy solid wooden benches and garden arches will add a touch of class to any garden.
CHRISTMAS TREES AND WREATHS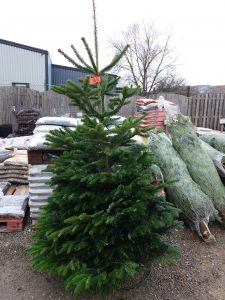 Christmas Trees are available from the last weekend in November. All ours are non drop Nordmans and come in a variety of sizes. You can come in early and pick your tree and we will care for it until you are ready.
Each tree is unwrapped so you can see the shape of it and then we re-wrap it for you so it will travel easier.
We also offer real holly wreaths, either plain or decorated throughout December.